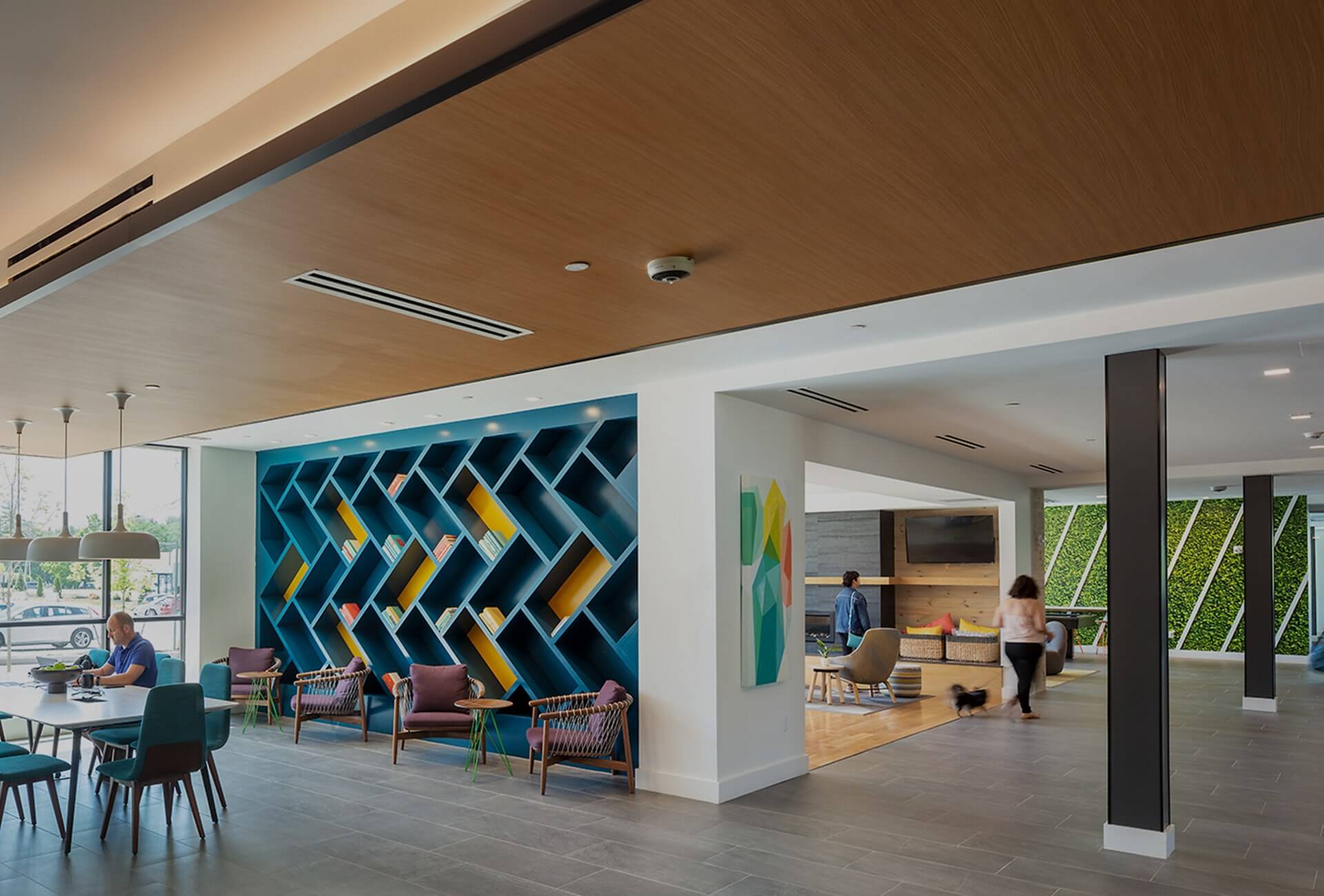 Neighboring New Hampshire centers to re-emerge as one mixed-use project
A 600,000-sq.-ft. mall and a 15-acre shopping Center on outside of Portsmouth, N.H., could re-emerge as a single, retail-based mixed-use center on the Great Bay fed by the Atlantic Ocean.
MORE >
Torrington Properties adds Durham shopping plaza to growing NH portfolio
Torrington Properties has purchased Mill Plaza in Durham for $8.8 million, growing its portfolio of commercial, retail and industrial properties across New Hampshire…… Click here to read the full article 
MORE >
We are thrilled to announce that Michael Norris, CPA, has joined Torrington as our Chief Financial Officer.
With more than 25 years of experience in commercial and residential real estate, we are excited about the expertise he brings to our team. In his previous role, Michael assisted in the acquisition, disposition, development and financing of more than $2 billion in #realestate.
Michael graduated from Bentley University and received his MBA from Boston College. He is an active member of MassCPAs and AICPA.
"Reinvigorating Portsmouth's West End" – NH Union Leader Article
Thank you to our partners, Fuss & O'Neill, PCA and August Consulting, PLLC, and to the City of Portsmouth, for helping us realize our vision for revitalizing the city's West End neighborhood.
Please join us in welcoming Sean Donahue to the team as our new Development Project Manager. He brings more than 7 years of experience in commercial #construction, having held roles as both a project engineer and project manager. Sean graduated from Wentworth Institute of Technology with a BS in #civilengineering.
Torrington Properties Acquires Fort Eddy Shopping Center in Concord for $30M
We've added to our portfolio of retail properties with the recent purchase of the Fort Eddy Shopping Center in Concord, NH.
We are excited about the potential of this plaza and look forward to the opportunity to transform it into a premier retail destination for #NewHampshire.
Former Sears Building at Mall at Fox Run sold for $11.5 Million
10 big developments — including housing and retail — that will change the face of Exeter
The company plans "to modernize the building and breathe new life into its common areas, fitness facility and café," according to a press release issued by the company.
MORE >
Business NH Construction and Architecture Showcase
A construction boom has been underway in #NewHampshire over the past year. Our new development, West End Yards, in #Portsmouth is the first project to make great use of the city's new "Gateway Zoning" ordinance.
Our mixed-use development features 250 housing units alongside retail and commercial tenants in the heart of Portsmouth.
Torrington Properties acquires 263,000 s/f from Period Realty Trust for $46.93 million
Torrington Properties (Torrington) has purchased the class A 263,000 s/f building at 100 Domain Dr. from Period Realty Trust for $46.93 million. The acquisition comes on the heels of Torrington's purchase of
Newington Park which offers 102,000 s/f of commercial, retail and medical office space.
Torrington plans to modernize the building and renovate its common areas, fitness facility and café.
"We're thrilled to add 100 Domain to our growing portfolio of properties. We have a vision for the building that will solidify its place as the Seacoast's premier commercial property," said Jay Bisognano, founder and CEO of Torrington Properties. "Torrington will incorporate forward-thinking ideas to re-energize this space and make it an exciting place to work and run a business in the 21st century."
The building is home to Bauer Hockey, a hockey equipment and apparel manufacturer, FH Cann & Associates, a financial recovery firm, Digital Prospectors, an IT staffing company, Garnet Hill, an online purveyor of high-quality garments, and Vapotherm, a medical device manufacturer.
The building offers commercial space including class A office, manufacturing areas and high-bay warehousing. It is in one of the New Hampshire Seacoast region's premier business parks, with neighbors such as Lindt & Sprüngli, Timberland, and UPS.
100 Domain Dr. is situated off Exit 12 on Rte.101, about 2.5 miles from I-95 near the Mass. border.
Originally built in 1984, 100 Domain Dr. was the former corporate headquarters of Tyco International, a producer of optical and electronic components at the time, until it vacated the space about 20 years ago. The Boulos Company in Portsmouth brokered the deal on behalf of the seller, Period Realty Trust.
MORE >
Business NH Magazine – Construction and Architecture Showcase Spotlight on West End Yards
West End yards is a three-building, mixed-use redevelopment of the former Frank Jones Center in Portsmouth's West End. Two buildings feature 250 units of housing and a large connecting courtyard. A third building will house retail and commercial tenants, including the corporate headquarters of a regional medical provider, Buffalo Wild Wings, a fitness center and a local restaurant.
Completion Date: June 2022
Building Owner: Torrington Properties and The Dolben Company
Construction Company:  Eckman Construction in Bedford
Key Amenities: The project includes several amenities for the residents, including a roof deck, lounges, a fitness center, a coffee bar, a dog wash station, bike storage, onsite storage, work-from-home/co-working spaces and conference spaces.
Distinctive Features: West End Yards is the first development to use Portsmouth's new "Gateway Zoning" ordinance that was created to encourage a mix of residential and non-residential uses at key entry points to the city. The project transformed a dilapidated 12-acre property. This development also created a connector road and bike path to provide direct access from Route 1 Bypass to Portsmouth's downtown area.
MORE >
Reaching Middle Ground: 95 Units with 20% Being Workforce – Price Approved for Cinemagic Site in Portsmouth
Excited to be moving forward with our condominium redevelopment of Cinemagic in Portsmouth. 95 units, 19 at workforce housing rates.
MORE >